I'm planning on making a comic for all the Devil May Cry fans out there (including myself). Since pixel panels are tedious and very time consuming, I'll do one a day, or whenever. Here's the first panel: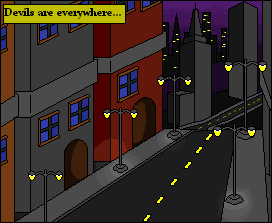 I'll post a story board of the whole comic by next week or so.
Also, on spring break I plan on updating everyday. (Spring break here is after next week.)
Hopefully you'll enjoy this action packed pixel comic, which is a first in my experience.