Go monkeys, spread through the city!
12 Monkeys I released in varrok


(named from left to right) Huey, Duey, Louie, Stewie, Gooey, Poop, Ears, Stinky, Pinky, Perky, Wilberforce and Chip.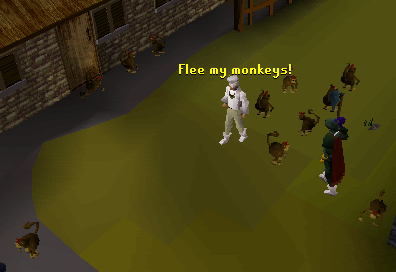 The first thing they did was run into the bank, climb over the desk and rob all the bankers drawers!