my name is dread322 on rs my lvl 26 is also lookin for clan lvl 26 pure mage pkingmage890
For your lvl 81
Join the Nemesis Warriors!
Leaders
Awaisy2003 (100) and Foshegro (107)
Warlord
Innovation25 (101)
PK Leader
Solomize (114) and Phoenixkorix (112)
High Council
Chicken230 (91), Storageman4 (97), Crazepigpush (105)
Requirements
80+ Combat
78+ Combat with 80+ Magic
78+ Combat with 80+ Range
Clan Statistics
40+ active members
92 Combat Average
Events
-PK trips
-Mini and Full out Wars
-Interclan fun wars
-Drop Parties
-KBD Trips
-KQ Trips
-Firefests
-Fight Pits
-Skill Drives
-HP Competitions
-And many more!
Leaders' Expectations
The leaders expect you to be active on the forums as well on RS. You must be a loyal member.
Other NW Information
The Nemesis Warriors have been around for one year. We are an 80+ clan currently, our highest being 114 at the moment and is led by Awaisy2003 and Foshegro. We've been through some good times and many hard times but we are now stronger than ever. Nemesis Warriors are in the stage of making a big impact on the clan world. This is the dawn of NW's era so join the revolution.
Clan Rules
Please refer to the clan rules section of our website, located here: http://s9.invisionfree.com/Nemesis_Warrior…topic=4053&st=0
Failure to abide by these rules will result in punishment according to the severity of the crime.
Picture Gallery
Mini vs. Insomnia
Inner-clan Mith War
Fire Fest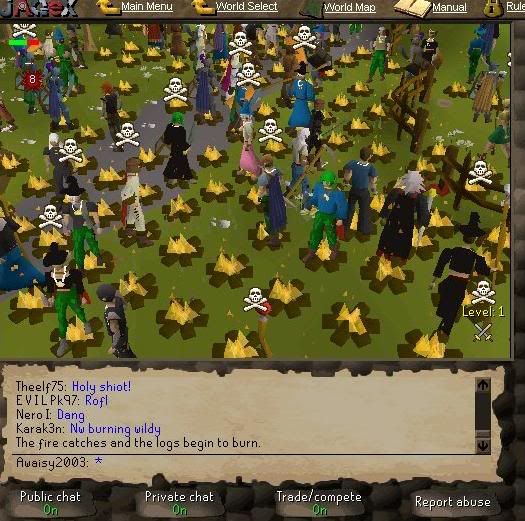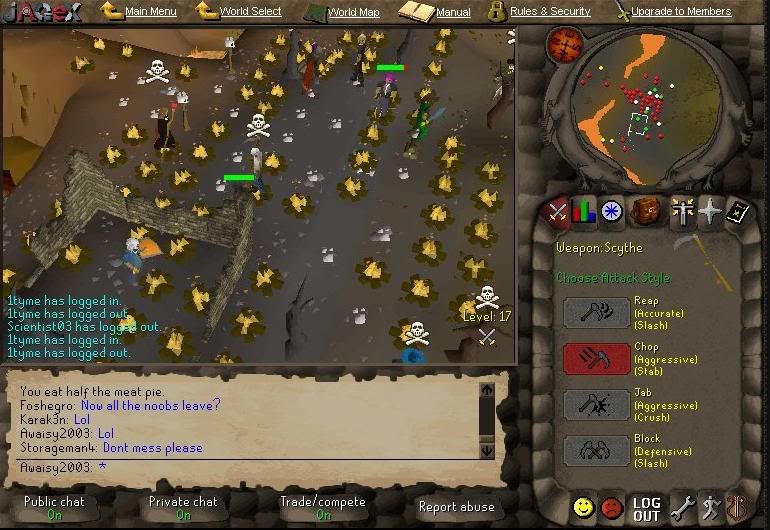 Pk Trips
Fullout vs. CKR
Fullout vs. FOS
JOIN TODAY!
Hello i am the leader of the assassins of night clan we have 47 (one unregistered) members. I'm level 93. Our highest level is 101. Our average is about 78. We have a new forum so not every1 has regestered there. Our website is http://assassinsofnight.myfreeforum.org. we have many events including castle wars, tzhaar fight pits, f2p pk trips, we will do p2p when we get more people coming regurly, kbd, 'fun events, fundraisers, drop partys for some holidays, and you can host your own event just don't overlap any other events pre plannedthat are posted. Requirements is level 40+ though some exceptions may vary. Lvl 30+ with a Referall.
Allies:
Ze Bloodz
These are just some i just started taking pics last events so only ones i have